If you feel that you want to make beautifully finished false eyelashes last even one day, do you know that cleansing affects the life of false eyelashes? Learn how to cleanse and aftercare your false eyelashes and extend their lifespan.
False eyelashes Cleansing on the day is NG!
It is recommended that you do not cleanse your eyes on false eyelash days.
The "glue" that the false eyelashes adhere to your eyelashes takes time to completely settle, so soak it in water overnight as much as possible so that it does not get in your eyes for 5 to 6 hours after the procedure. It is desirable not to get it wet.
Salons often instruct you to refrain from eye makeup on the day of treatment, but if you want to apply makeup other than around the eyes, such as base makeup, you can use cleansing that does not require a wipe type. It will be washed away.
Also, after the treatment, please refrain from not only cleansing but also heavy sweating, intense sports and sauna.
How to choose cleansing that can be used for false eyelashes and checkpoints!
From the day after applying false eyelashes, cleanse your skin every day to remove stains. It's not good to neglect makeup remover just because you have false eyelashes! It may cause skin troubles.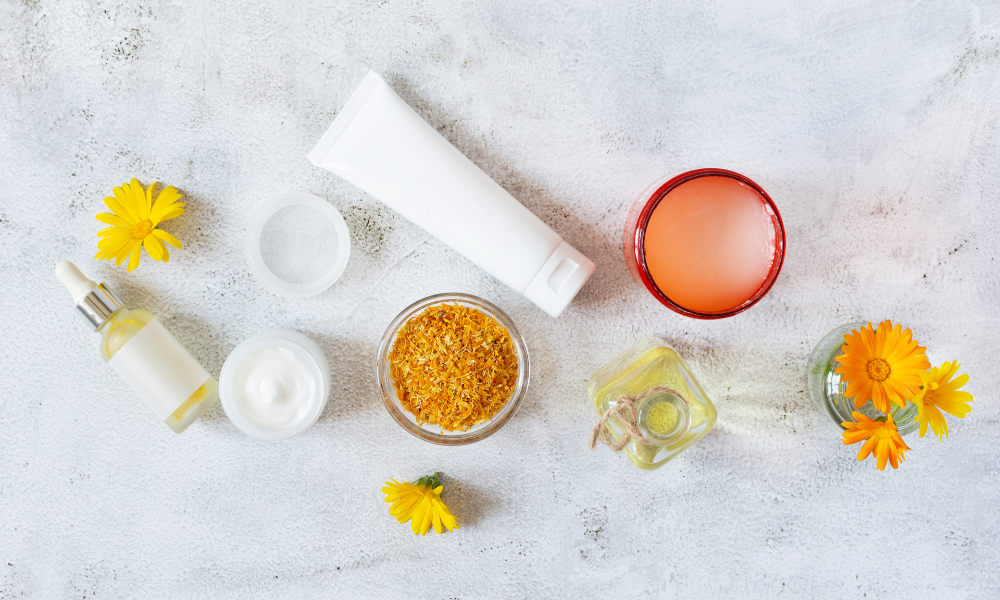 ① Oil-free cleansing
When deciding whether to use cleansing for false eyelashes, the easiest thing to understand is to choose "oil-free (oil-cut) cleansing". Adhesives are generally said to be incompatible with oil, and oil cleansing makes it easy to remove false eyelashes.
Oil-free cleansing includes water cleansing and water-based gel cleansing. On the other hand, oil cleansing and cream cleansing are primarily oil-based, so most of them are not suitable for false eyelashes!
* Ingredients vary depending on the product.
② Cleaning with a plant-derived detergent
However, this does not mean that all cleansers, including oils, cannot be used for false eyelashes.
In general, the adhesive can be easily removed by "cleansing with a petroleum-based detergent", which has strong detergency. These ingredients are often used for cleansing because they are cheap and easy to remove makeup, but they have strong detergency and may make it easier to remove false eyelashes.
On the other hand, "cleansing with plant-derived detergent" has little effect on the adhesive, so it can also be used for false eyelashes. For example, vegetable oils such as olive oil and argan oil have little effect on false eyelashes.
③ Cleansing to reduce friction
False eyelash enemies are rubbing their eyes! If you have a habit of washing your face, washing your face, or touching your eyelashes, please note that it is easy to remove!
Choose a soft texture, quick and smooth cleansing to minimize friction during false eyelashes.
④ Cleansing sheet is not recommended
Sheet type cleansing is not suitable for false eyelashes due to its strong frictional force. Avoid cotton and sheet fibers as they can easily get entangled in false eyelashes.
If you avoid using it to avoid eyelashes, makeup stains may accumulate on the edges of your eyes. Rubbing when wiping is easy to irritate the skin, so it is OK once in a while, but please use wash-off type cleansing for daily use.
Reduce eye friction and strain! Please be careful about drying due to over-washing!
Clean and refreshing with eye shampoo ♪ Recommended!
When erasing false eyelashes, I think many people erase false eyelashes and leave the extensions on! It is an eye cleansing shampoo that can safely wash away eye makeup and sebum residue, so we recommend eye shampoo as a measure to prevent makeup residue and eyelash residue.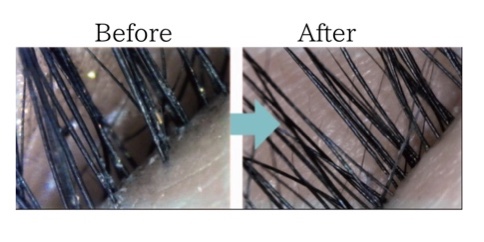 If you have beautiful eyelashes, the extension will stick better, so it is recommended to apply eye shampoo at the time of replacement ♪ You can add it with the option menu of $ 5! If you are interested, please feel free to contact the staff ♪
[Target] Those who have visited the store for the first time, or those who have not visited the store for 3 months or more.
[Details] Eyelash extension 60 minutes 120 extensions course $ 100 → 40% OFF $ 60
[Period] July 21, 2021 to September 31, 2021
[Target stores] Limited to Waikiki stores