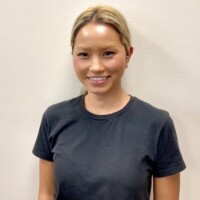 My goal is to provide beautiful eyelashes and help my clients enjoy their everyday lives fully.
Hello all. My name is Mari, and I am an eyelash designer at Matsuge Honpo Waikiki.
I've graduated from a cosmetology school and worked as a hair stylist and eyelash designer in Japan where I've working with countless clients and their eyelashes. After gaining a lot of experience, I've decided to move to Hawaii.

During the initial consultation, I make sure my clients can pick the best design to match their preference. So if you are a first-timer or have concerns about waster/sweats on your lashes, feel free to ask me any questions! With my experiences in Japan, I strive to create charming eyelashes with delicate and thorough application.

My goal is to help my clients get their ideal, beautiful eyes and fully enjoy their everyday lives.

On my day off, you can find me hiking or relaxing at a nice beach.

I would love to chat with you about anything, even about things besides eyelashes.
I look forward to seeing you at the salon!